The top five books you have to read
Are you an individual whom is tired of being stuck in your own personal growth? How come I'm still faced with the same issues in life, financially, emotionally, or even spiritually? While solutions does not come in the form of magical pills, which taken will make all problems go away; but you can always equip yourself with knowledge and information which are set up not for failure but for success.
In this article, i will be sharing with you the top 5 books I've found amazing and blessed me immensely. I've also attached links to these books. These links are affiliation links, and if you like what i've written thus far, i would definitely love any support you can provide! Thank you!
Let's dive in!
---
#1. Steve Jobs: The Exclusive Biography
Book by Walter Isaacson
Source from amazon
Taking a glimpse into the life of a world changer, you can soon understand why this one guy was able to make such a radical change in our world today. It started with a reckless boldness to challenge the norm and shut the 'deafening noise' of reality. There is often a ignorance towards the reality that was presented before him. For example, when he was putting together musics across artists for Itunes, everyone thought he was crazy and not realistic. Of course he wasn't. Who would have thought artists would want to put their very own precious records for sale at only $0.99. But that redefined the music industry as we know today.
Another crazy was his strong belief in the marriage between creativity and technology. On that basis Pixar was born.
In the past 16 years Pixar has produced 12 feature films – all them box office smashes. The $602 million average gross of their films is unequaled in movie history. Six of them - Finding Nemo, The Incredibles, Ratatouille, Wall*E, Up and Toy Story 3 - won Oscars. The last two are two of the three only animated movies ever to be nominated for Best Picture.
While it seems unattainable, Jobs was only but a person. Yet, he was a person with extreme focus; a focus which is rare in a society that demands for your attention and submission to its laws.
You can check out the book here.
#2. Radical Candor
Book by Kim Scotts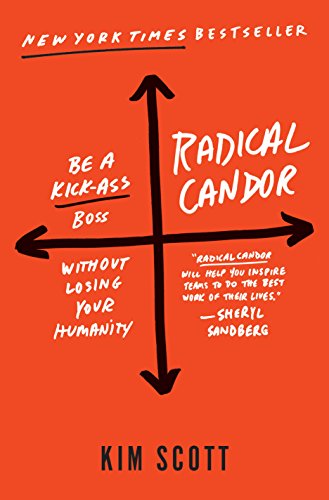 Source from Commoncog
This book talks about how your relationships can be strengthen with just 2 simple sentences.
Care personally, challenge directly.
You want to show care for another individual regardless of your position. Other than the obvious fact that the other party is a human and has a soul, feelings and emotions just like you, in the context of work, you want to take care of your workers if you seek for productivity in the long run. Your most important asset is your people. They will make or break your business. Hire wrong and you could see yourself dealing with a a suite of law suits even if you are not in the wrong. Hire right, and you can achieve the impossible as we all see in Pixar's Pete Docter (creator of Toy Story) for example.
You can check out the book here.
#3. Factfulness
Book by Anna Rosling Rönnlund, Hans Rosling, and Ola Rosling
Source from Amazon
See the world for what it truly is. The world is getting better across the many decades and we are seeing the world's issue with poverty and woman in education issues addressed. Even as the world does not seem to show it as it is, it doesn't mean it isnt the case.
One of the least obvious bias flushed out in this book was how the information that receives the most attention are essentially bad news. You do not see news news about how children in south Africa are receiving treatment for Malaria.
I've also written an article about this. You can check it out here
You can also check out the book here.
#4. Unshakeable
Book by Tony Robbins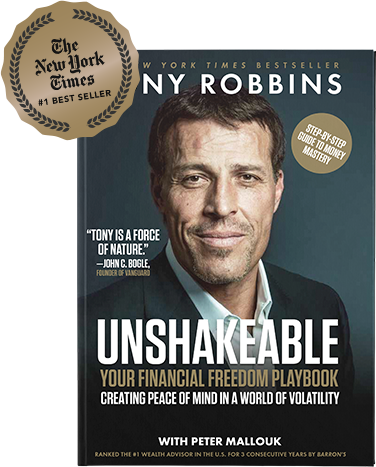 Source from unshakeable
For anyone who is starting out in the investment scene, this can definitely be one of your go to books to make sense of the investment space. Tony Robbins was clear with his articulation on which funds you should avoid. What are some of the principles you can follow in your investment journey. While these are practical and useful in itself already, he was able to share how wealth does not always look in the form of money. There are still people with billions in their account feeling miserable every single day and there are people with little material possessions being one of the happiest people around. While this is not entirely true, it flushes out the factor of happiness does not come in the form of owning material wealth. There's more to life than being materially rich.
You can check out the book here.
#5. High Performance habits
Book by Brendon Burchard
Source from Continuum Performance Center
This book focuses on 6 habits to develop to become and stay a high performing individual. I love how this book frames success and high performance to habits. Success is not an art but a science. Follow a set of of principles, embody these principles in forms of habits and you can see the radical changes in you; Success is only a by-product of this transformed version of you.
Please do yourself a favour and set yourself up for success. This book will get you there.
You can check out the book here.
---
TLDR;
Reading goes a long way like how compounding interest can be the biggest difference in your financial investments. In the realm of technology, reading has always been a core component of software engineering. If you are ever interested in coding, creating a reading habit is probably one of your biggest step towards that. This platform will always be here to support you in your venture to become a better software engineer.